Thank you for your subscription. You will be enrolled to the subscription within 2 days.
Please contact us at community@xprenia.com if you encounter any issues with your subscription.
Promotion Exclusively For Why Startups Fail Monthly Subscription
Key in this Coupon on the Payment page to get
25% OFF
this subscription.
(Price after discount: USD 29)
3 Months Exclusive Subscription
Xprenia & Why Startups Fail Subscription
Enhance your learning of Why Startups Fail with an exclusive bundle including Xprenia's suite of highly curated business courses that are sure to propel your startup forward!


After purchasing the promotion, you will be enrolled into the subscription package within 2 working days. Please contact us at community@xprenia.com for questions on the subscription plan.

Unlimited access to premium courses, podcasts, events and webinars

Unlimited access to business templates

Access to exclusive events for premium members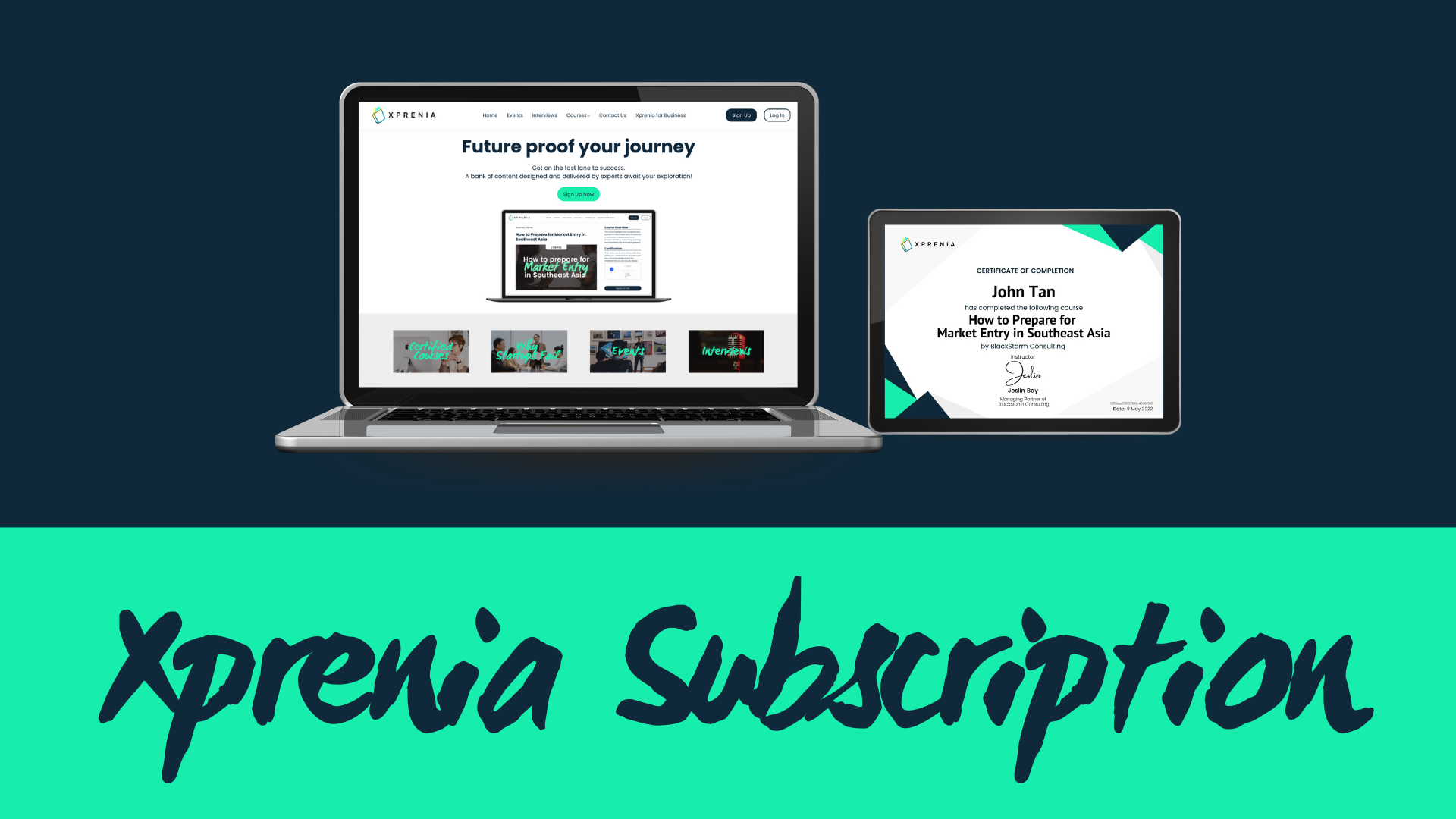 Xprenia Subscription
Get access to our industry leading bank of content that will fast track your business success!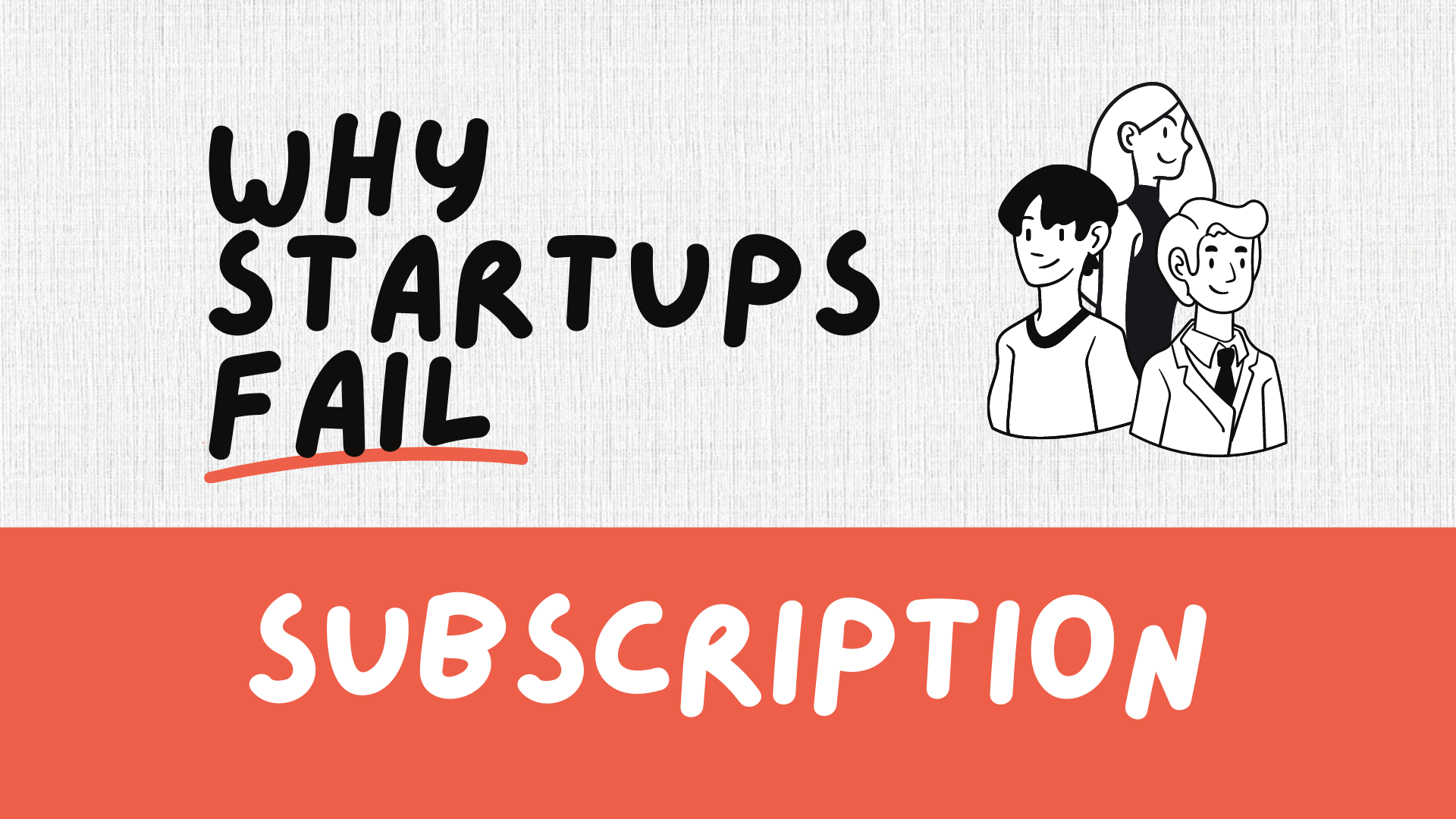 Why Startups Fail Subscription
Gain curated insights into why startups fail, these lessons are sure to help you and your startup succeed!
Package
Xprenia Subscription:
3 Months of Xprenia Courses & Event Playbacks From Industry Leaders

Why Startups Fail Subscription:
3 Months Access To All "Why Startup Fail" Articles

Takeaways
Industry experts' insights into crucial business concepts
Specially designed programs that accelerate your business
Real-life recommendations that can change your business for the better!
Content
Unlimited Access To "Why Startups Fail" Newsletter

Unlimited Access To All Xprenia Events, Interviews, Courses and more!



Future Proof Learning With Xprenia
Xprenia is an industry-leading platform where we host exclusive business lessons and events for premium users. As a premium user, you'll gain access to all events playback at your own pace and dozens of online courses at your fingertips. You'll also earn e-certificates upon completion of courses which you can display on sites such as LinkedIn!
Certified Courses
Access our certified courses to learn a topic, take a quiz to earn a credential that you can proudly display!
90% of startups fail – that's a significant number.
When it's all too easy to get carried away by startup success stories, nothing is more problematic than hoping to outdo the odds and failing to do so. That's where we come in, we've integrated the best aspects of Why Startups Fail and combined it with Xprenia - our latest platform that hosts all our curated content.

By signing up for this 3 month trial, we'll be giving you in-depth access to all our industry-leading resources including both Xprenia and Why Startups Fail.

By leveraging on both these platforms, you'll have the best of both worlds where you have 24/7 business lessons available anytime, anywhere. Combined with insightful articles provided by Why Startups Fail.

A sneak peek into this package!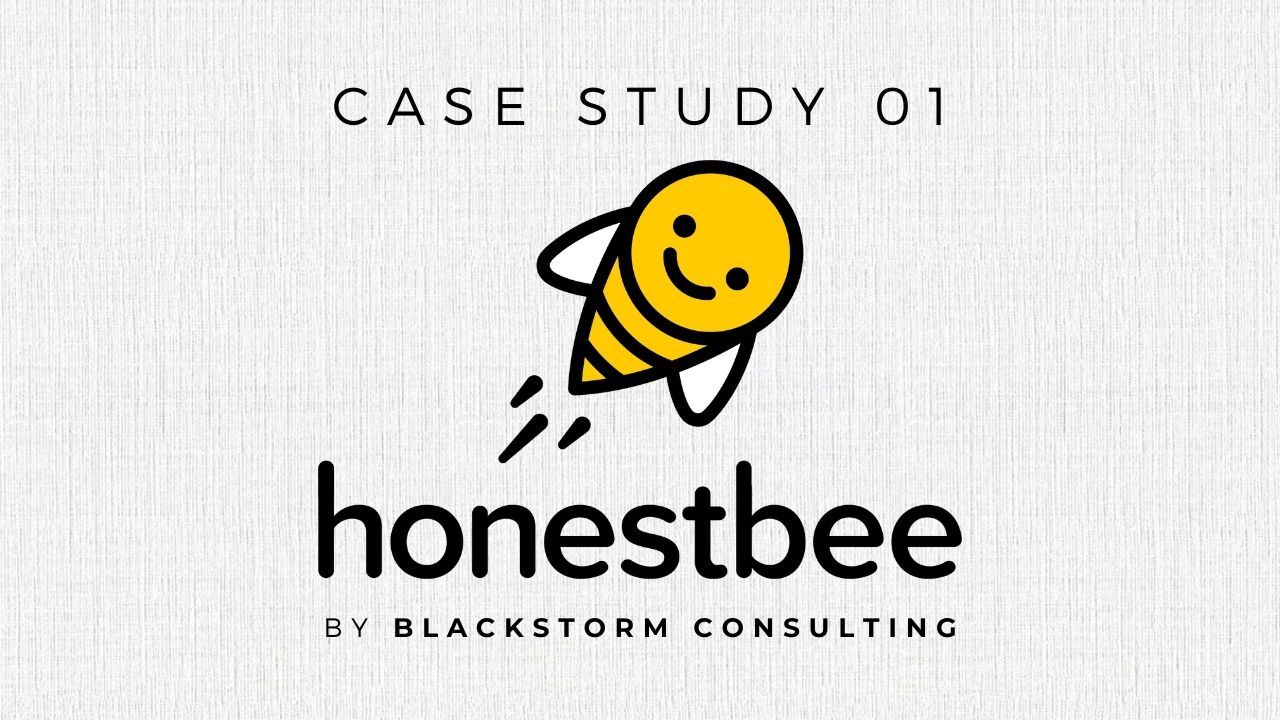 Premium Case Study 01: Honestbee
🐝 Honestbee aspired to be Asia's largest online on-demand concierge grocery delivery service and the world's most convenient services marketplace ever! What led to its downfall?

Headquarter: Singapore
Period: 2015 - 2020
Total amount raised: USD 49 million
Latest Fundraising Round: Series A
Countries Presence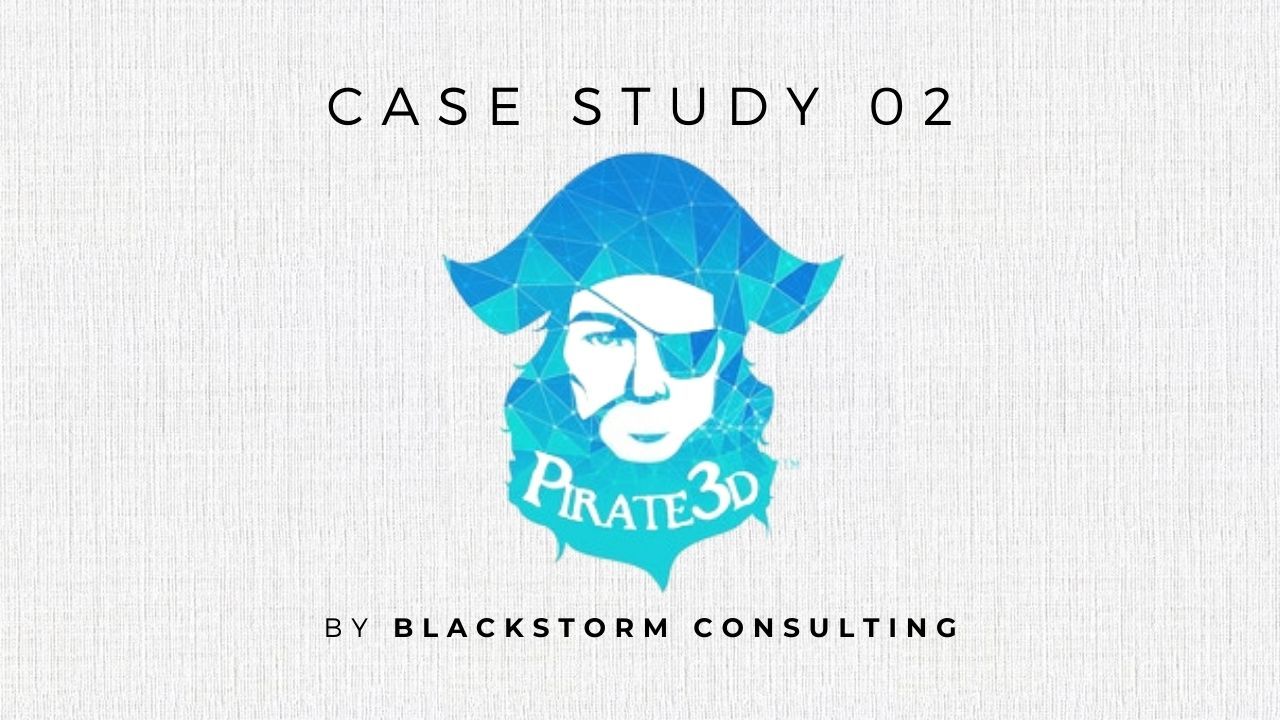 Premium Case Study 02: Pirate3D
Pirate3D aspired to be the world's leading provider of consumer 3D printing solutions by creating a 3D printer that was simple to use and affordable! So what led to its downfall?
Headquarter: Singapore
Period: 2012 - 2015
Total amount raised: USD 3.9 million
Latest Fundraising Round: Seed
Countries Presence

E-commerce: International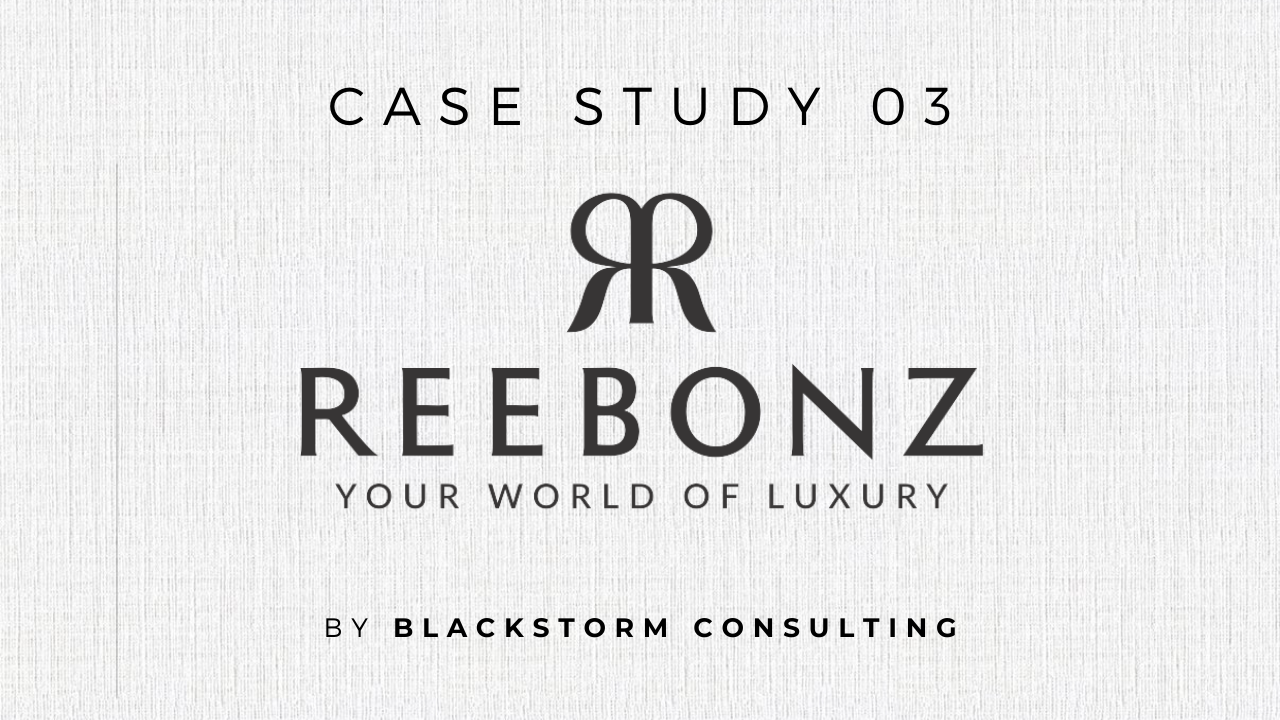 Premium Case Study 03: Reebonz
👜 Reebonz aspired to create the best luxury experience in Asia. Once seen as a success startup story for homegrown Singapore businesses, it failed. Why and how?


Headquarter: Singapore
Period: 2009 - 2021 (Acquired)
Total amount raised: USD 64 million
Latest Fundraising Round: Series C
Countries Presence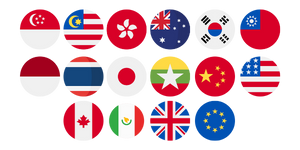 Why Startups Fail
Your one-stop-shop for exclusive startup case studies & contents!
Premium Case Studies
Join us on an exciting journey of discovery as we explore the fascinating and perilous worlds of failed startups. A compilation of everything we learned into an in-depth case study, starting with the first 3: Honestbee, Pirate3d, and Reebonz.


Free Articles
We've already written a few articles to help you grow your startup for free. The articles listed are handpicked and will definitely provide a lot of value. We'll keep adding to the list, so make sure to bookmark this page and check back often!


Events
If you're here, chances are you're interested in startups, whether you want to start one yourself or just learn more about them. Attending events is a great way to find out what makes them succeed and fail!
The Reviews
awesome - have not read this yet but this will be something to look forward to.
Honestbee failed for all sorts of reasons. You just had to attend their launch event from the very begining - like i did - and you would have seen why.
Allowing this eventho there is a free subscription needed. The full case study is quite good.
Thank you for sharing this. Very informative case study.
Read and subscribed! Very comprehensive!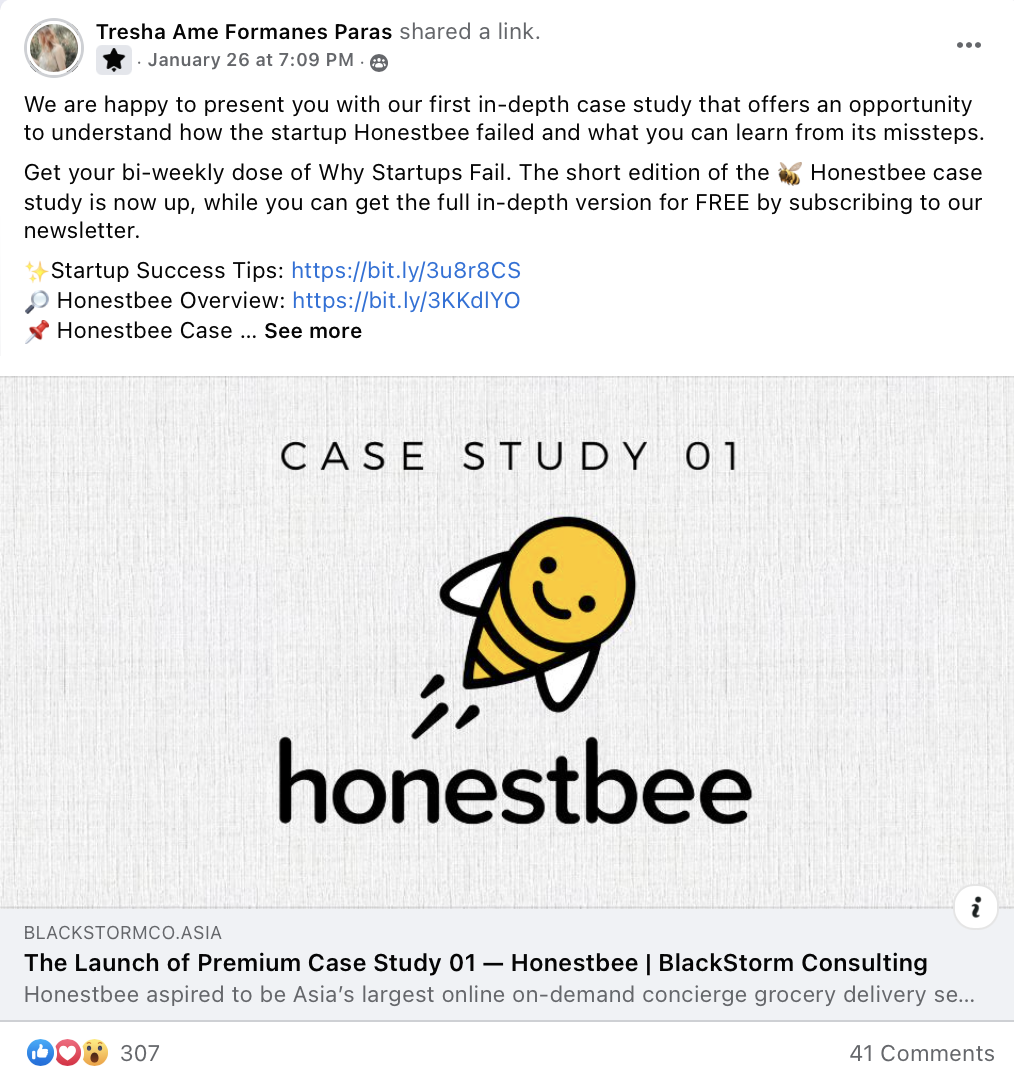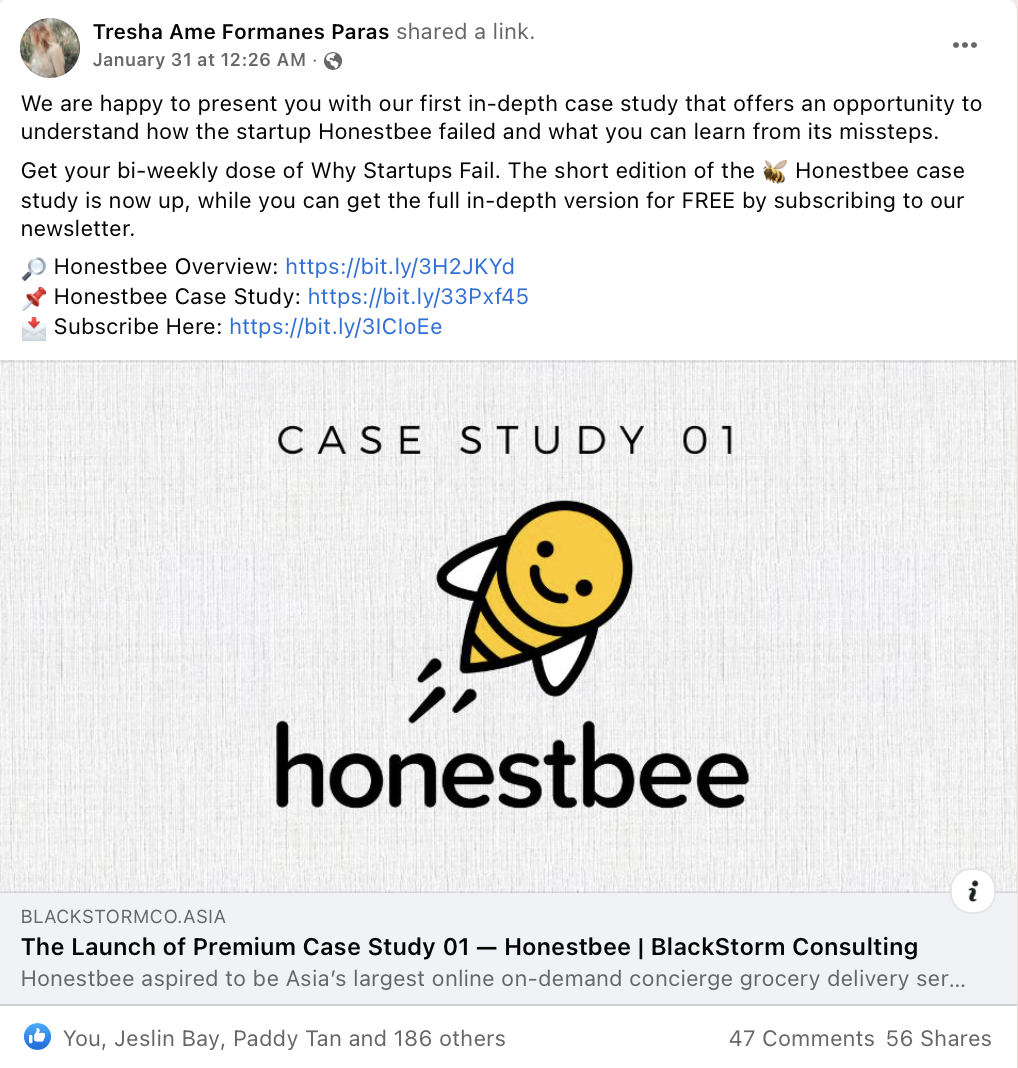 Join our newsletter
Get weekly updates on live streams, news and more right in your mailbox.
Subscribe to our newsletter now!
Get weekly updates on live streams, news and more right in your mailbox.