Why Startups Fail Series
When is the Best Time to Launch Your Startup
You've got a startup. You want people to talk about it, but you don't know when you should launch it. It depends on what you're doing, but in this article, we will show you exactly how to figure it out.
Enrol to view the article
Register for free to access the content.
Building a business is more than having a good idea and the funding to execute it. It requires strong strategies, a high functioning team and good practices to succeed in the cutthroat market we are in.
Shelby Tee, Managing Partner of BlackStorm Consulting
What is this about?
Startup failure is inevitable, even with the most experienced entrepreneurs and seasoned investors--it's impossible to predict every possible obstacle your startup could encounter.

Pirate3D set out to change the world of 3D printing by creating an affordable and accessible solution for consumers. Offering a simple, innovative, and cost-effective way of 3D printing, it looked to build on the recent advancements in consumer 3D printing technology.

Formerly regarded as one of Singapore's most promising tech startups making waves on Kickstarter, Pirate3D has faced an unfortunate end. In this podcast, you will learn about the company's history, how it could have prevented the failure, and what you can learn from the project's mistakes.
Featured Content
Why Startups Fail
Your one-stop-shop for exclusive startup case studies and contents!
The Podcast
Be it in your pocket, your hand, or enjoying the audio version of the case study during commutes or lunch breaks - there's no better feeling than immersing yourself in our startup playlist that is simply hard to miss.
The Article
People search for advice on their startups all the time. No surprise there.
We've hand-picked an article for you to read. Enjoy!
Enrol to view the article
Register for free to access the content.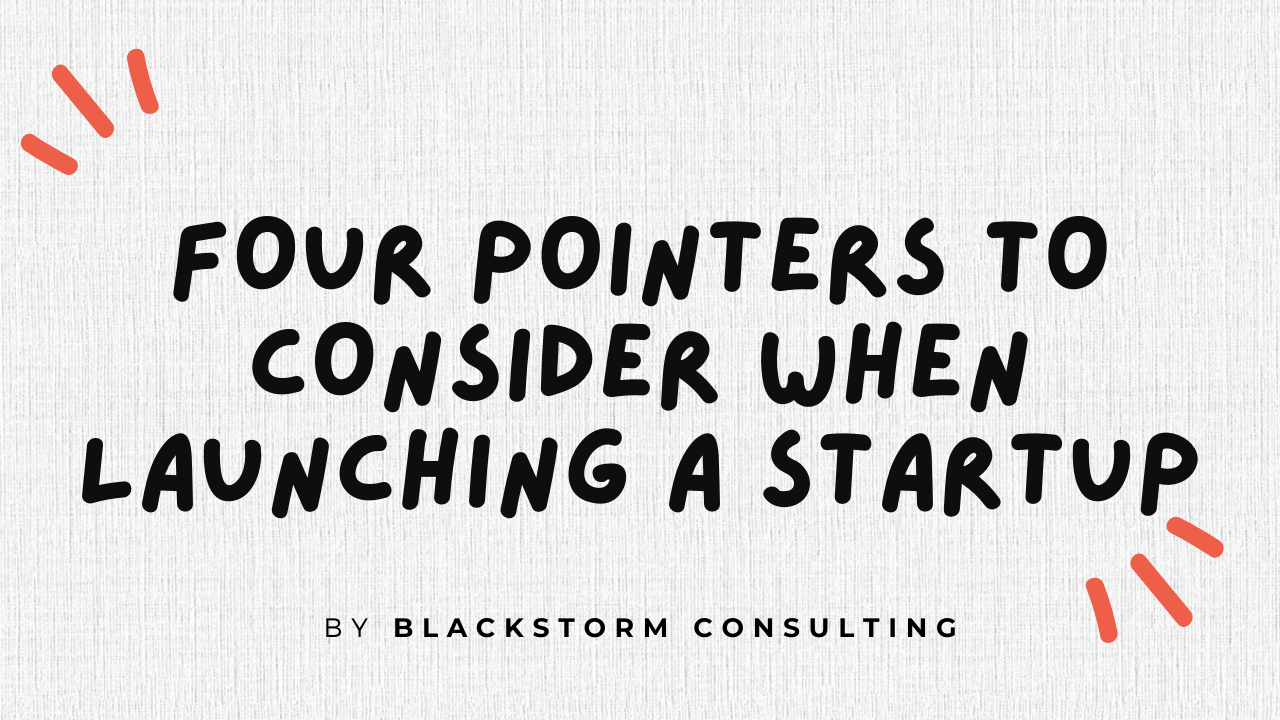 Your biggest dilemma is probably whether and when to launch your venture if you're a startup. Project the right timing and navigate your way through the small business environment.
Many are convinced that they must wait for the perfect time to launch their startup. Often, however, it leads to procrastination which gets nothing done. Nevertheless, it is good to pen down your business idea and plan out when to launch your startup to help minimise your failure rate. Find out more in this guide to launching your startup.


Here are some ways to help you decide if now is the right time to launch your startup.
📌 #1: Ask yourself whether you are willing to commit time and effort to it
Being an entrepreneur and having your startup may seem glamorous, but it is highly tedious. Starting a startup from scratch is one of the hardest things to do. And knowing whether you are in the right state of mind can be a great help. This will help you determine whether you are genuinely passionate about seeing your idea come to life and how motivated you are to make it happen.
Reading autobiographies is an excellent way to determine whether you are willing to go through the same hardships that past entrepreneurs have. You can ask yourself:
How hungry are you to see your business become successful?

What are you willing to sacrifice for it?
What is your goal in launching a startup?
📌 #2: Find out whether your idea is fully honed
Talking to business owners already in the industry you want to start often gives you a good gauge of expectations. Some questions you can ask are:
What do you know now that you wished you knew when you started?

What was the most challenging part of starting your own business?


Communicating with them gives you a chance to peek into their past, learn from their best practices, and avoid some of their failures. This way, you will not have to start from scratch. They can also offer advice on how to cut costs and maximise revenue.


In addition, it's also good to talk to customers who have used the product or service that are closely related to your business idea. They may be more straightforward than business owners because they use the products or services themselves and have a more personal experience. Receiving feedback can guide you on what to avoid and use.
📌 #3: When you have generated some buzz
Have you ever wondered how startups like Airbnb and Uber get so much press coverage? They generate buzz, and it doesn't end there. They keep the buzz going for months. Before Snapchat, Instagram and Facebook, there was one little startup that people wanted to get their hands on. We're talking about Dropbox.


Dropbox, at first glance, was just like another cloud storage company but with a more familiar name. This made tons of people wonder why they should use it over the others. Many people wondered the same thing, and who knows how many people would've downloaded their app if they hadn't created some buzz for their startup.


The best way to find out if your startup is ready is to do a dry run. The more buzz you have, the better because it is also an indicator of demand for your business idea. There are instances where pre-orders will come in for your product or service during the soft launch or beta test. And all these are good indicators that you are ready to launch your startup.


💡Note: Join crowdfunding if you want to generate some buzz. There are a plethora of crowdfunding options available to startups. The communities on these platforms have millions of members, which means that if your product is useful, you will have a buzz by default and funding.


When it comes to crowdfunding platforms, it's necessary to go through every last detail of the product you're building and create a promotional video, as this is the most effective format for presenting a new product or service.
📌 #4: Why now may be the best time to launch your startup?
This can be detrimental to your startup if your business model or idea is less developed than the others. On the other hand, an economic recession may be a good time. This is when the economy is caught up in many problems, and companies are doing poorly.


Competition for startups will be low since no one will be confident. This may be when to strike. You can start by basing your startup on addressing the various gaps and challenges companies face. This can shed light on your startup and increase the chances of them investing in your business.


💡 Case study: Did you know that Microsoft, one of the biggest software companies in the world, launched merely days after a major recession? In 1973, a 16-month recession occurred due to an oil crisis and a stock market crash. But that didn't convince Bill Gates and Paul Allen from developing their new software business, Microsoft. Within a decade of its launch, the company experienced explosive growth. It launched an IPO in 1986, which gave rise to 3 billionaires and 12,000 millionaires in the process.
It would help if you never were afraid to venture into a startup. Sometimes waiting too long for the perfect moment may be a double edge sword because you never know when the right time will be. The key is to plan out your business idea.


Like a scientist, continuously test your business idea via soft launches or beta testing and obtain feedback. Don't be afraid to launch it into the market when you feel ready. And following the principle, you can permanently halt your startup if you think things are not going smoothly. Your dreams are in your hands.
Reviews

A good example of how a startup business can fail is not fully knowing all the possible pitfalls. Anyone looking at starting their own business in 3D printing needs to read the excerpts, but it might be worth paying for a subscription. The critical part of any business is being fully conversant with every step of the process.
- John Calluy
Get your 14-day trial today!
No debit/credit card is required.
After the free trial, you may:
Pay as low as 27 cents a day to access unlimited content

Watch events playback at your own pace and join the discussion

Unlimited access to ready-to-use templates

Access to exclusive events for premium members

Receive digital certifications upon completion of courses

Cancel the subscription any time
Choose Your Plan
Free
Free access to the complimentary content

Purchase additional individual premium content separately

Access to limited free events for a limited time
Monthly
Unlimited access to premium courses, podcasts, events and webinars


Unlimited access to business templates

Access to exclusive events for premium members
Annual
USD 99.90/yr USD 118.8
Unlimited access to premium courses, podcasts, events and webinars

Unlimited access to business templates

Access to exclusive events for premium members
Join our newsletter
Get weekly updates on live streams, news and more right in your mailbox.