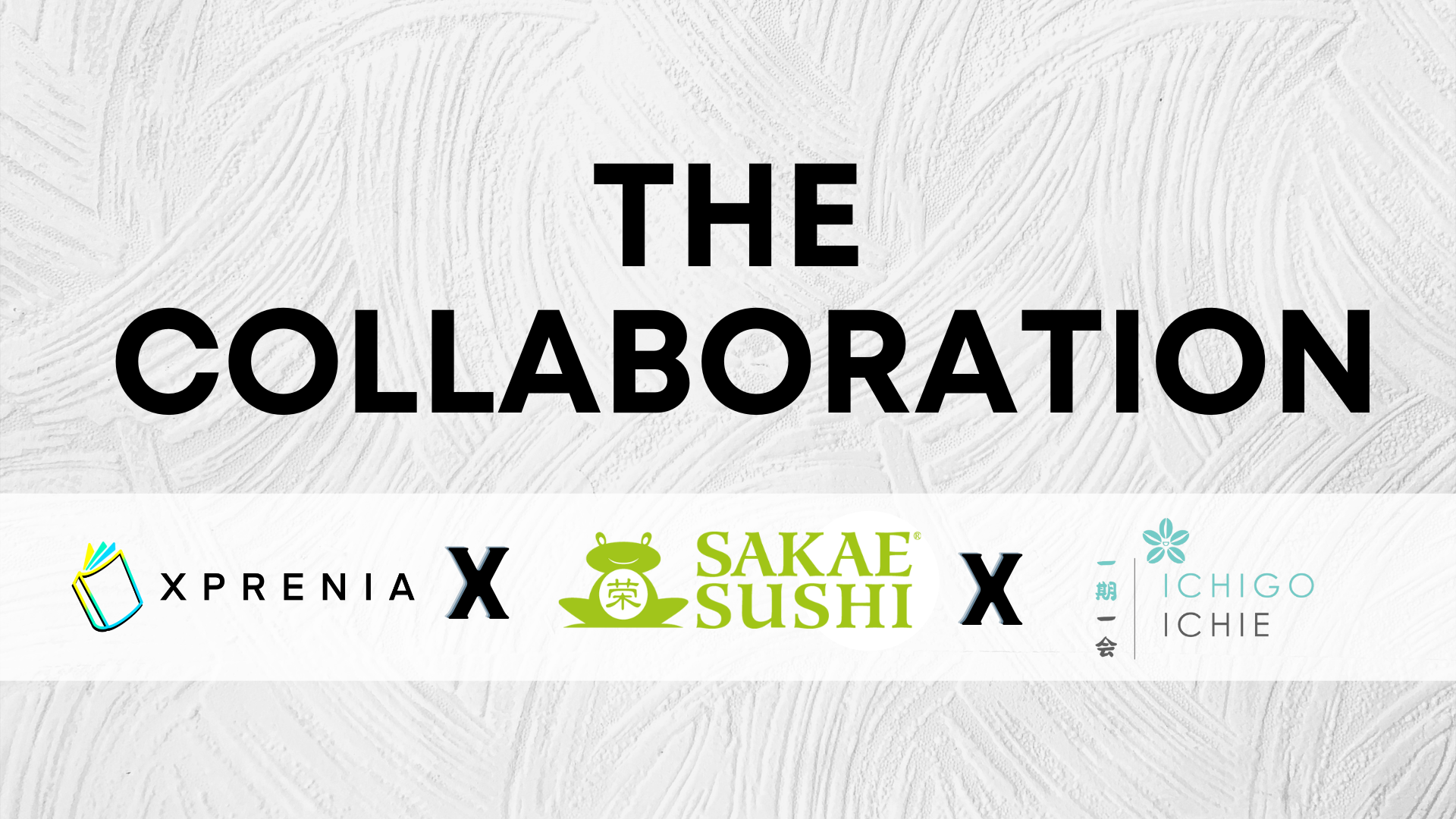 Sakae Sushi
is surely familiar to everyone who enjoys Japanese cuisine. Sakae Sushi is a Singapore-based food and beverage company with
ichigo ichie
, a co-working café, and spaces. That's a clever way of expressing "no cubicle office." Just picture a place where people can get together to work and network without owning a space.


Xprenia is proud to be one of Sakae's partners to help people build a community around an event and contextualise its conversations. We recognise that more and more are looking to bring their communities together through events to create lasting connections.


Our goal with this partnership is for Xprenia to raise values and transform, connect, and foster entrepreneurs, decision-makers, and business leaders in the community built by Sakae Sushi. Each entrepreneur has unique experiences that power up other entrepreneurs as they expand their footprint. Xprenia helps these folks share insights and grow together by providing access to the best entrepreneurial content.
Xprenia is an experience-driven learning hub that also hosts virtual consultations and virtual events to assist entrepreneurs in their journey as business owners. We recognise the huge role we play in connecting like-minded people.
- Shelby Tee, CEO of Xprenia
Xprenia focuses on the community so startups can focus on their own development. This partnership provides the bridge to promote entrepreneurship and foster a culture of community engagement.
- Johnny Ho, Brand & Marketing Manager of Sakae Holdings
Events: We invite industry leaders to share their knowledge and give you a front-row seat to some of your industry's most inspiring stories.
Expert Insights: Turn to industry experts for insights and advice. They are a great way to bring in fresh content you wouldn't otherwise have
Courses: We offer instructional content in various formats, including courses, podcasts, business template tools, and more.
Why Startups Fail: A BlackStorm Consulting publication is now accessible on Xprenia. It's a special series for startup enthusiasts to unveil the secrets and failures in the startup world.


This partnership brings all these things together and gives you access to a community of entrepreneurs who are part of it. People can expect an engaging e-learning experience and valuable community!
About Xprenia
Xprenia is a holistic experience-driven learning hub where one can learn from the personal experiences of experts that help to address future challenges. Xprenia accelerates your success journey through digital learning in courses, podcasts, events, business template resources, and many other ways.
About Sakae Sushi
Sakae Sushi – the flagship brand of Sakae Holdings Ltd. is the first name that will come to mind when Japanese food is mentioned. Sakae Holdings is a Singapore-based food and beverage company on the fast track to global growth. Through hard work, dedication, passion, and innovation, Sakae Holdings builds global brands, provides safe, high-quality food with excellent service "at its best," builds community, and exceeds people's expectations.
About Ichigo Ichie
Ichigo Ichie by Sakae Sushi, a co-working space in East Coast, believes there is value when people gather together. They hope to bring people together through events and community building for a more holistic entrepreneurial experience!