Welcome to Xprenia! We're glad to have you here with us and looking forward to getting you started on the road to success! Before we get to it, we've got a few quick tips on leveraging our platform to maximise your experience.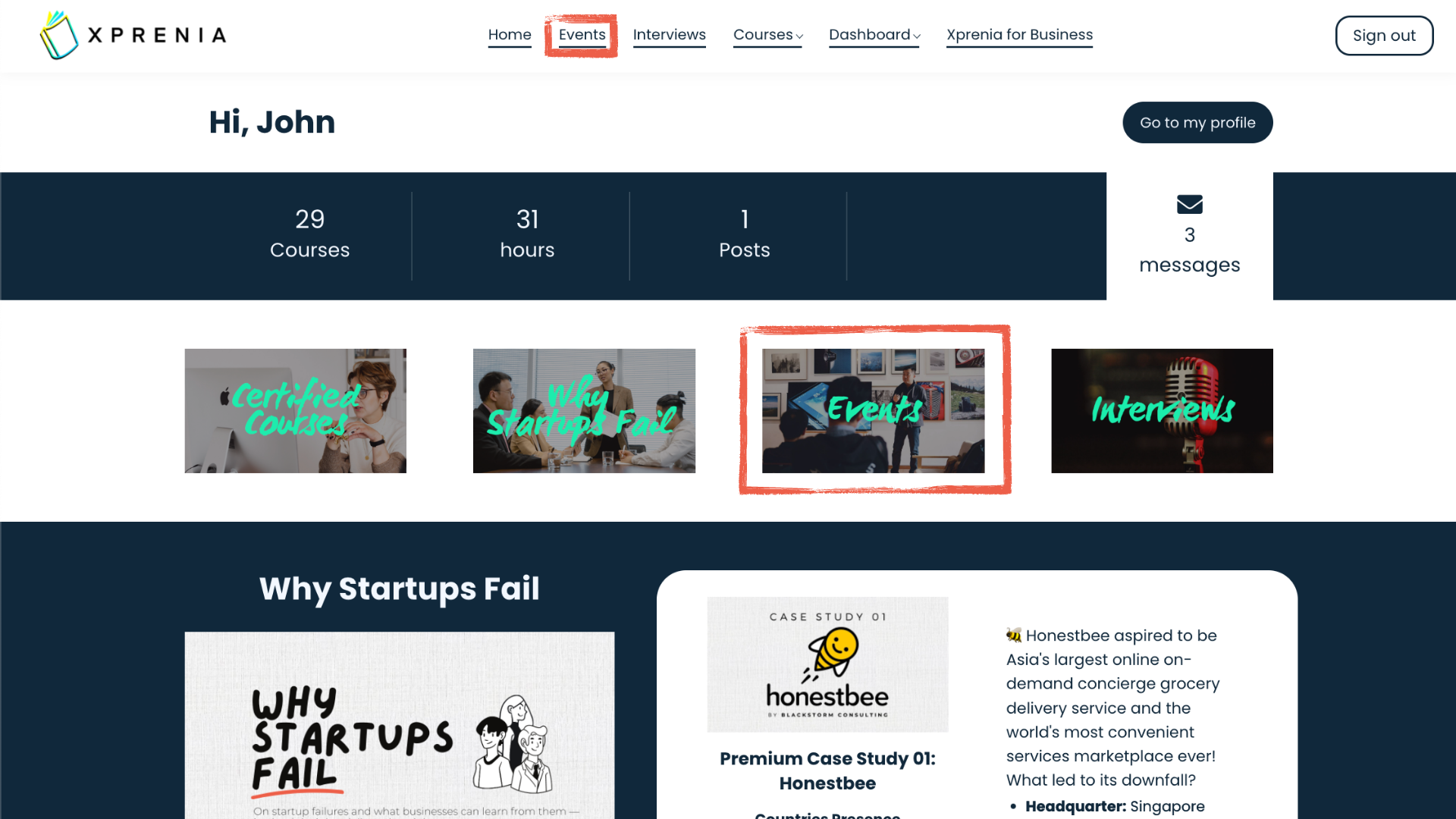 At the very top of the site, you can access our past and future business events, where we engage industry leaders and discuss key business concepts. You'll have full access to every event we've ever hosted and a sneak peek at what's coming soon where you can register!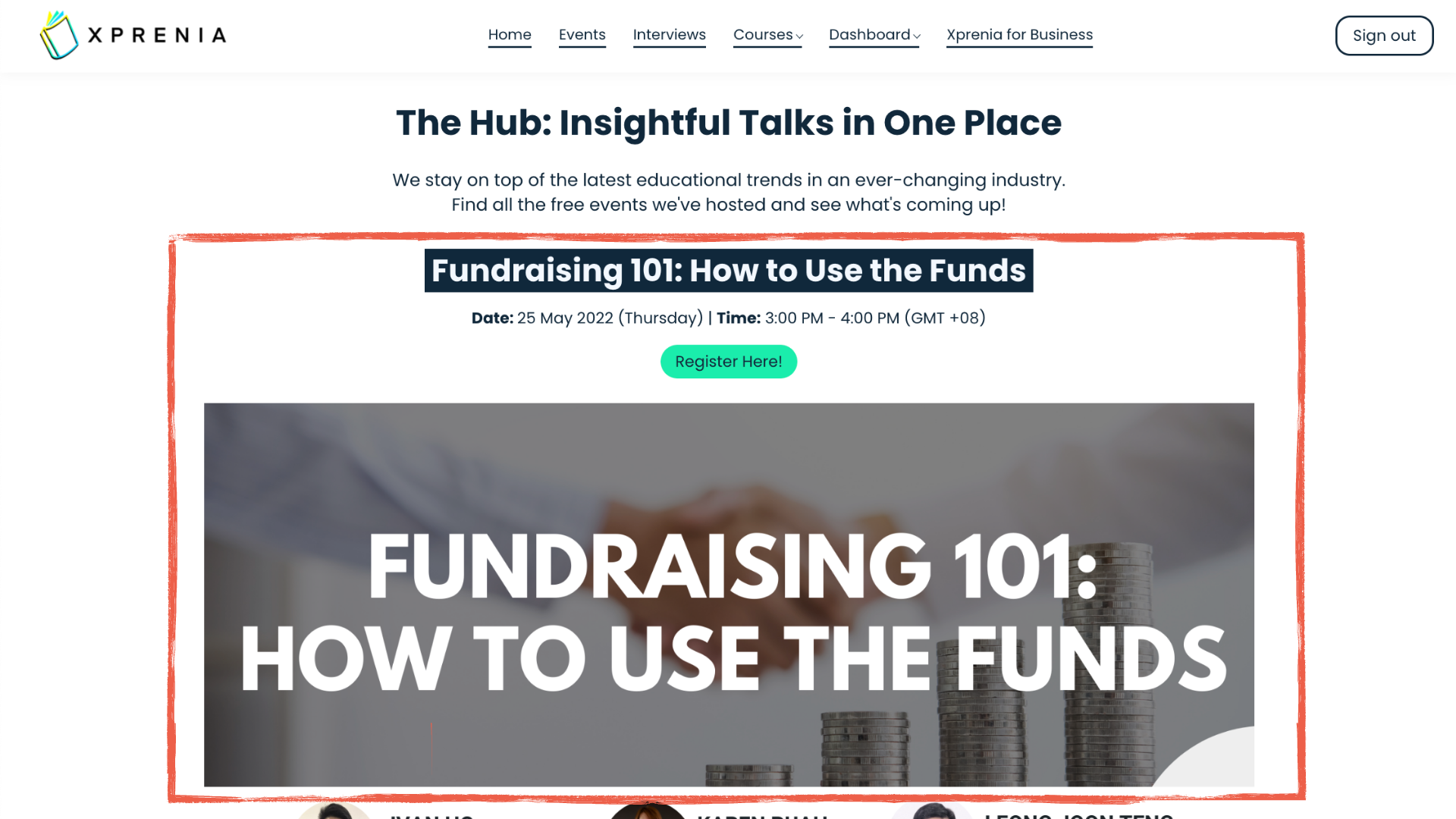 You can sign up for our bi-weekly events within the events tab that focuses on the latest business trends. We strive to have a diversified panel of entrepreneurs and executives that you can network with!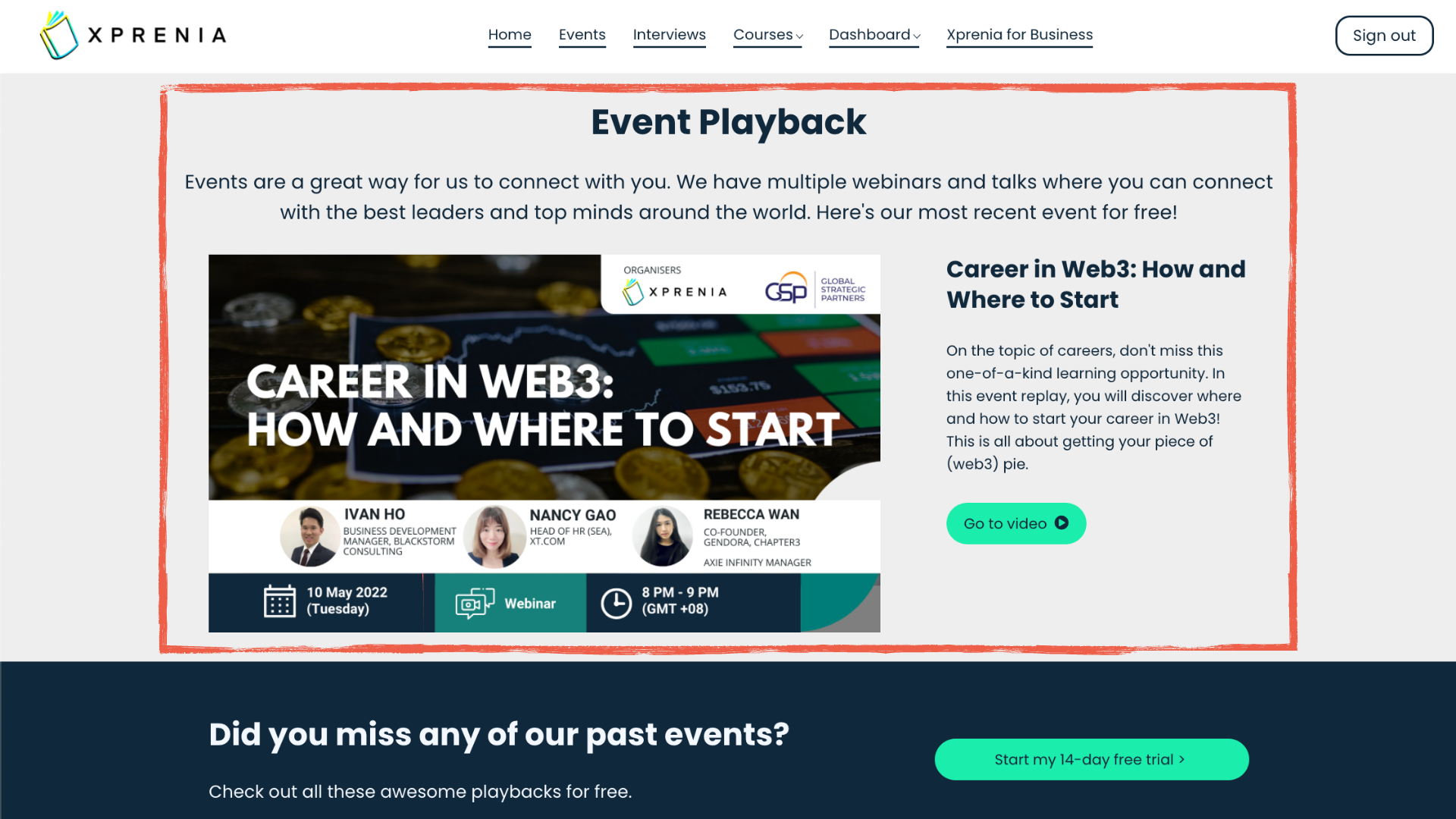 We also provide the most recent event playback for all our users so that you can catch up on any events that you've missed. That means you can watch our entire suite of events anywhere and anytime as long as you have a working internet connection.
Only premium users such as yourself can watch our entire collection of past events that are exclusive to our platform only. The latest event will be free for everybody to enjoy! So go ahead and watch the video to catch up with what you missed.
\Learnworlds\Codeneurons\Pages\ZoneRenderers\CourseCards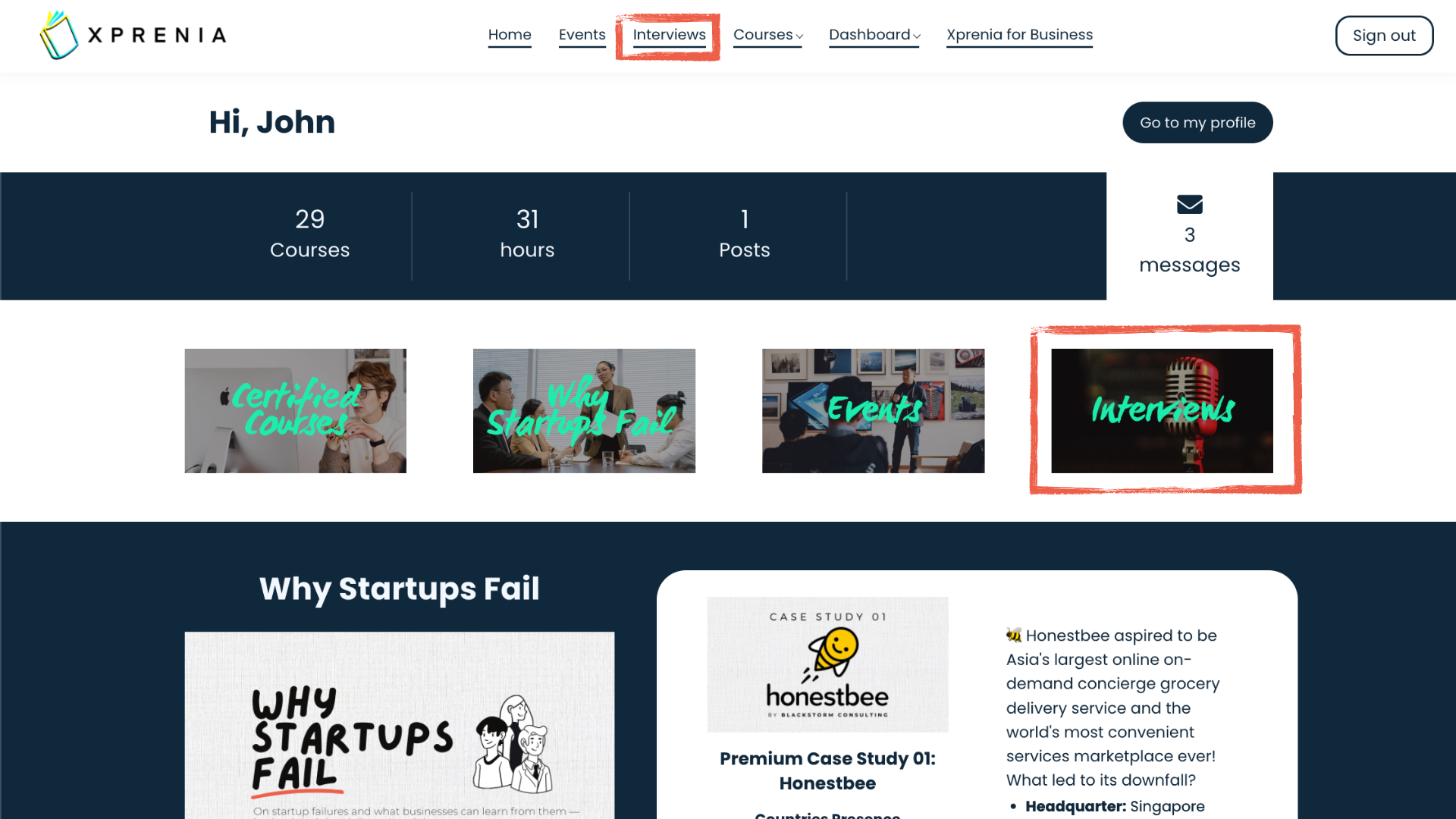 Within the interview tabs, you'll discover a collection of insightful conversations and interviews that we've conducted with business leaders from around the globe and varying industries—a perfect opportunity to learn from these leaders in a more personal environment.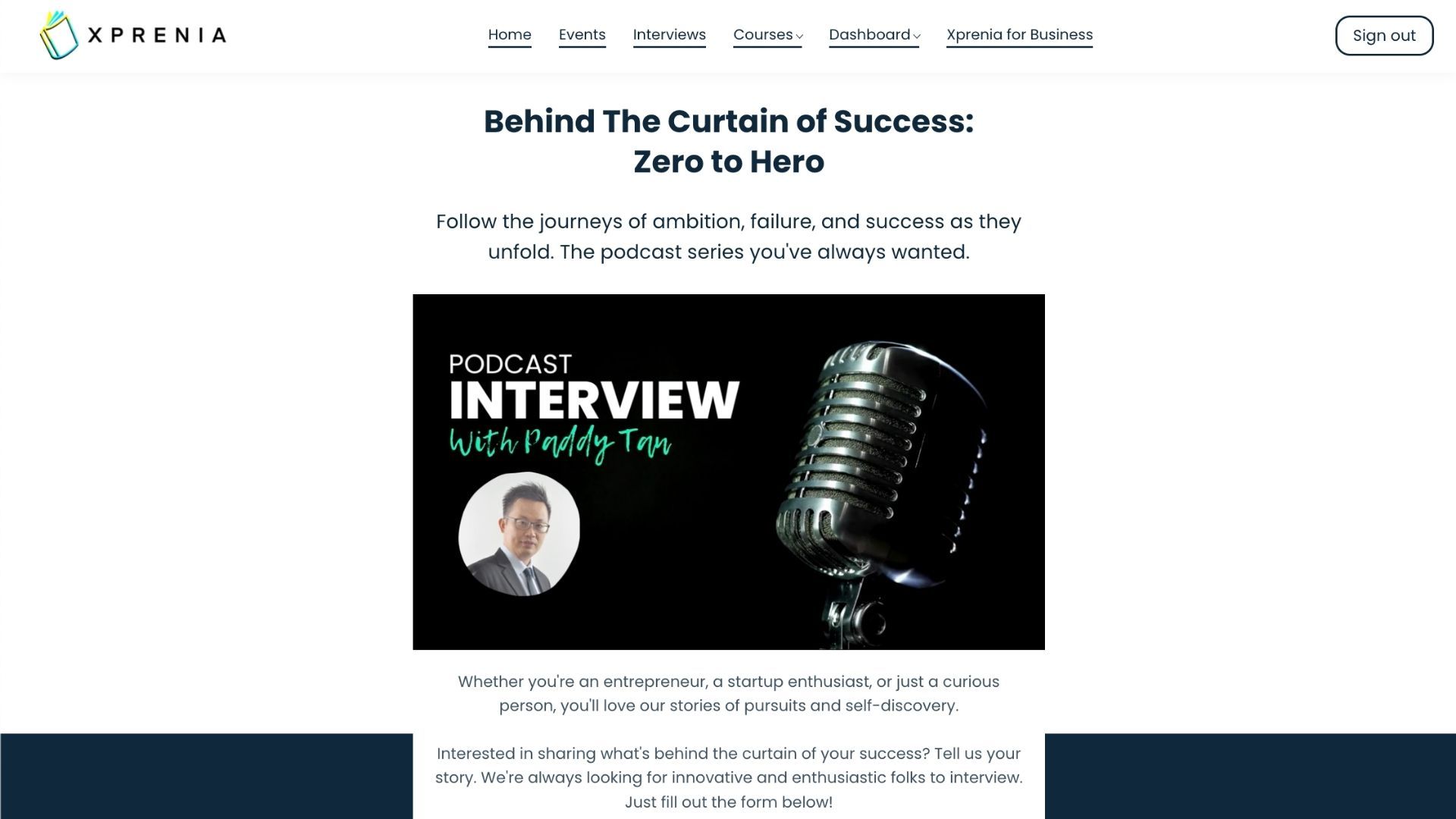 These personal interviews allow you to peer behind the curtain and get to know the gritty details behind each entrepreneur's success. We invited various entrepreneurs and great minds for our interviews, ranging from cryptocurrency founders to educational technologies. There's undoubtedly something for everyone here!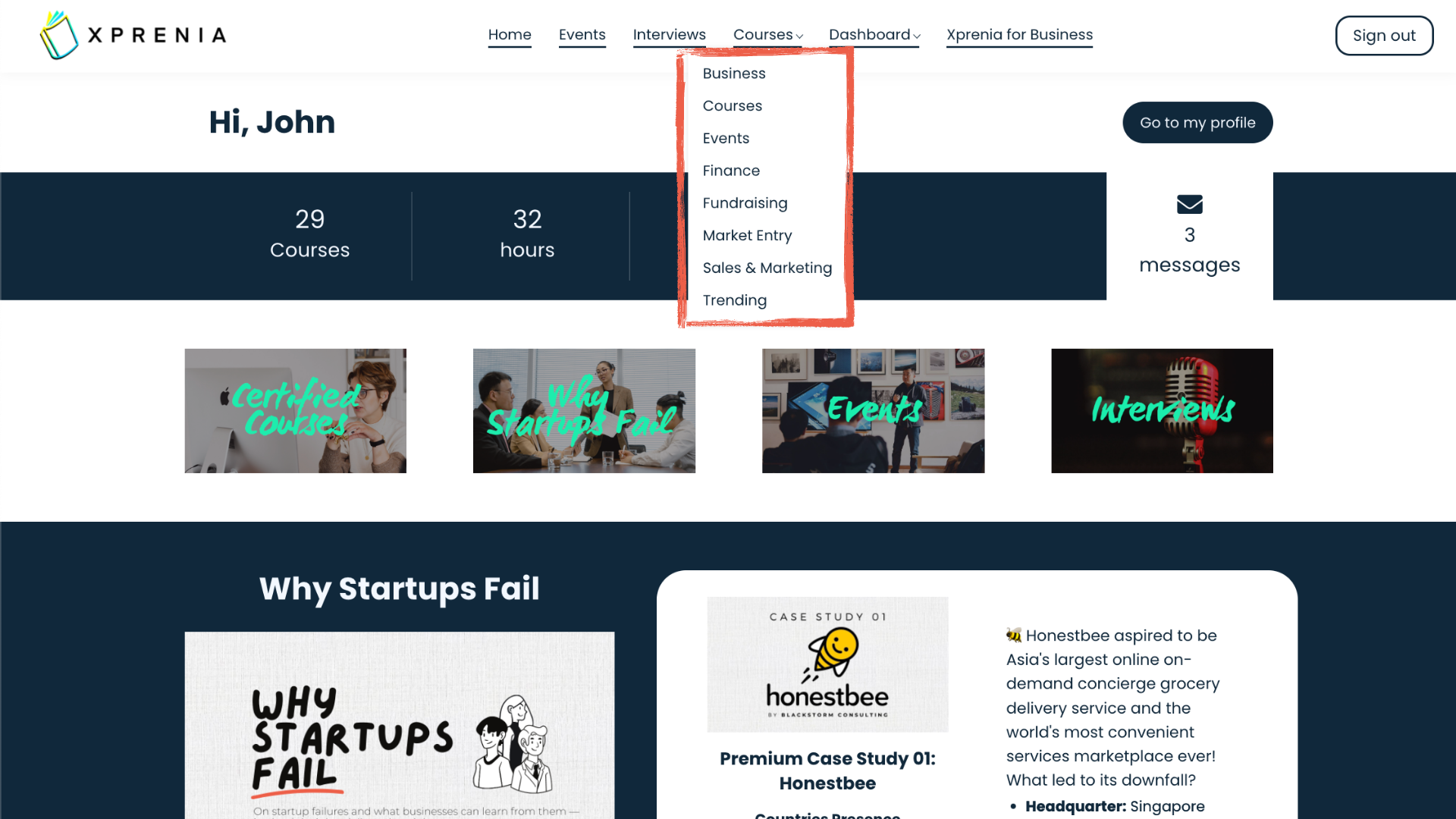 Next up, we have the courses tab, where we host eight (8) different subcategories of courses that will provide insightful and actionable insights and lessons for your business. Our entire suite of content at your back gives you the competitive advantage to strive for greater heights!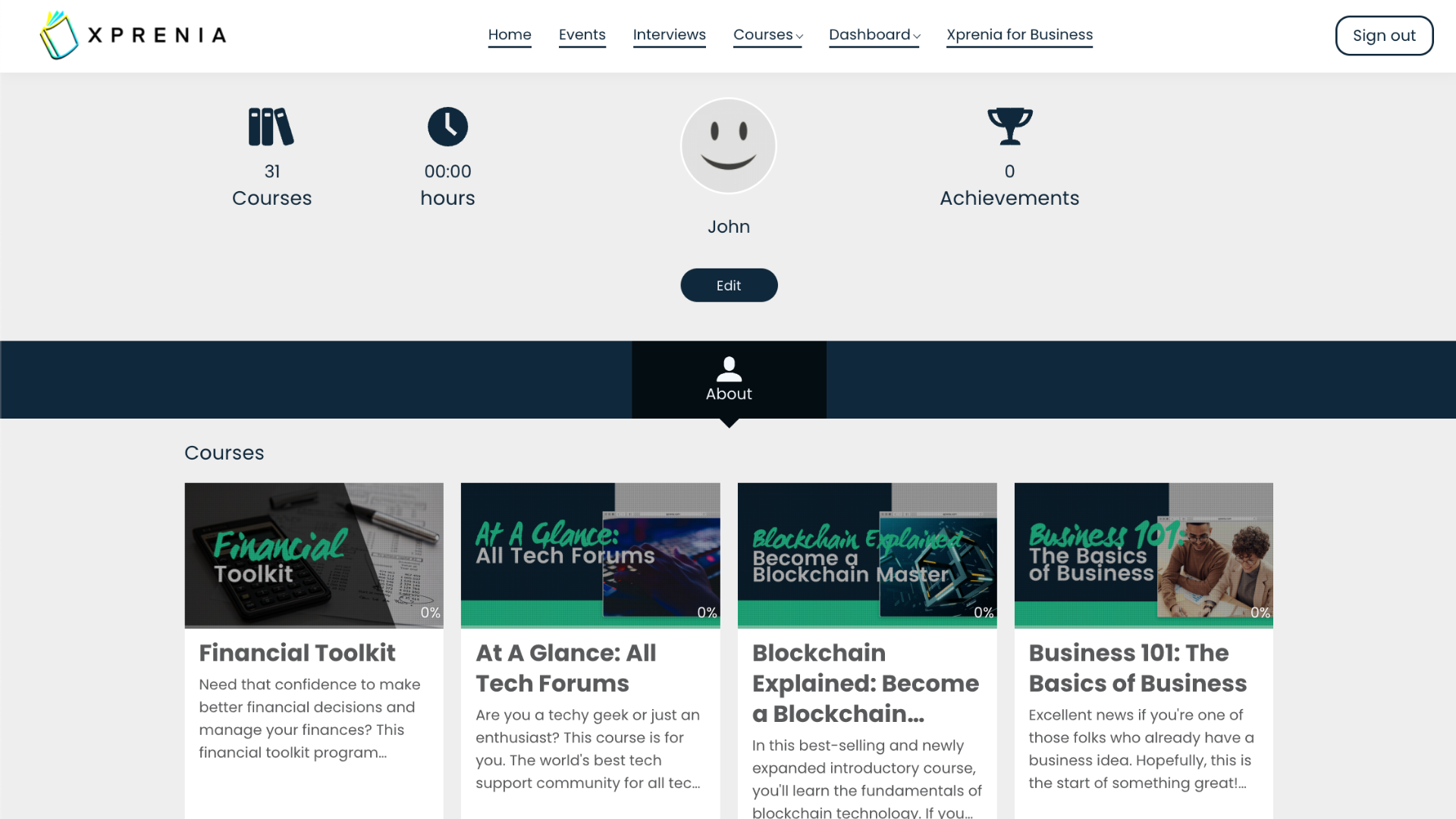 Ever wondered how many lessons you've completed? Wonder no more. We have a dashboard where you'll be able to track your learning journey, from hours spent on the site to how many courses you've completed. Do check in once to see how far you've come!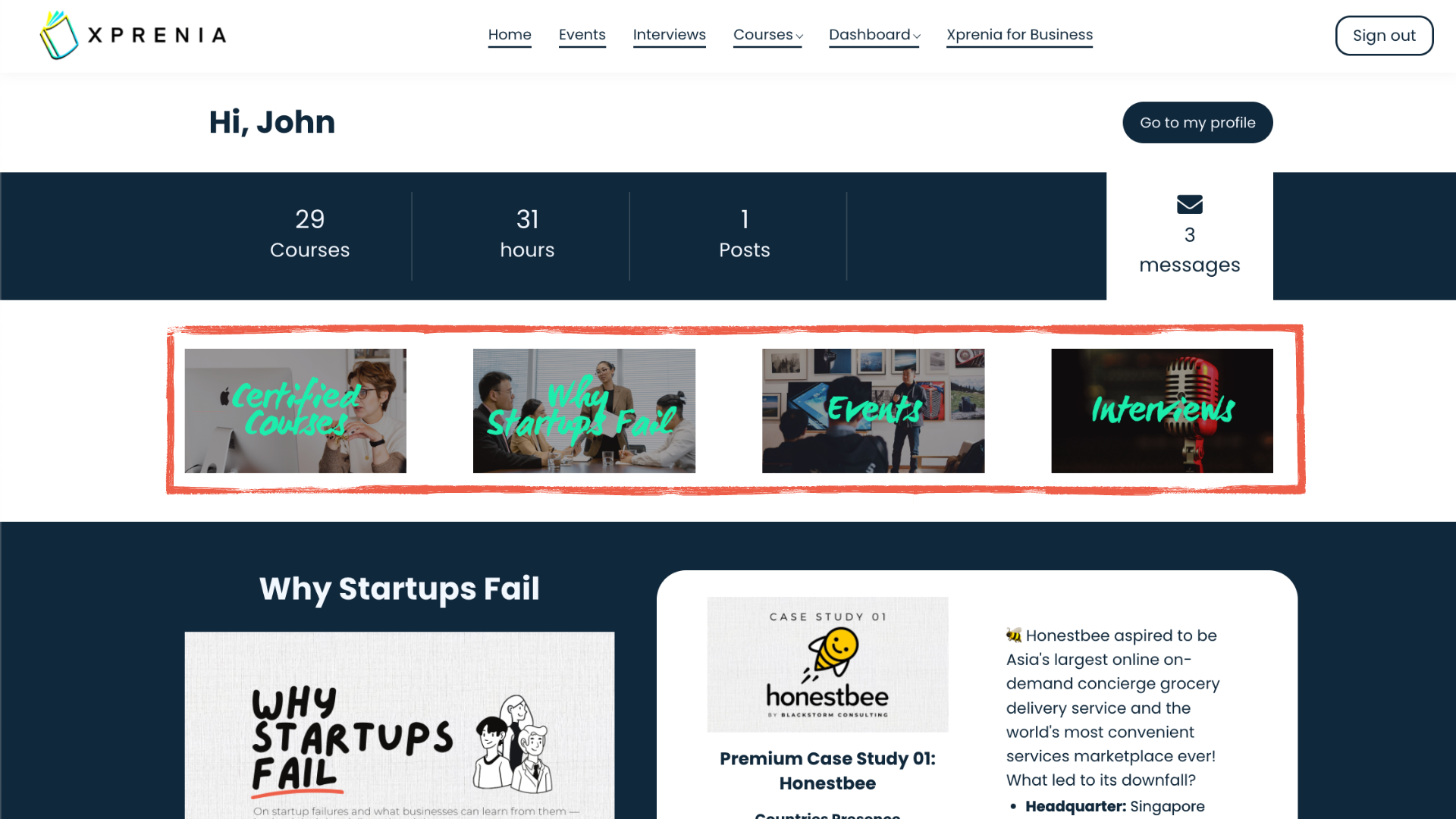 Back on the home page, you can see four different panels where you can have quick access to our best content, such as our certified courses, our highly curated Why Startups Fail newsletter, and more!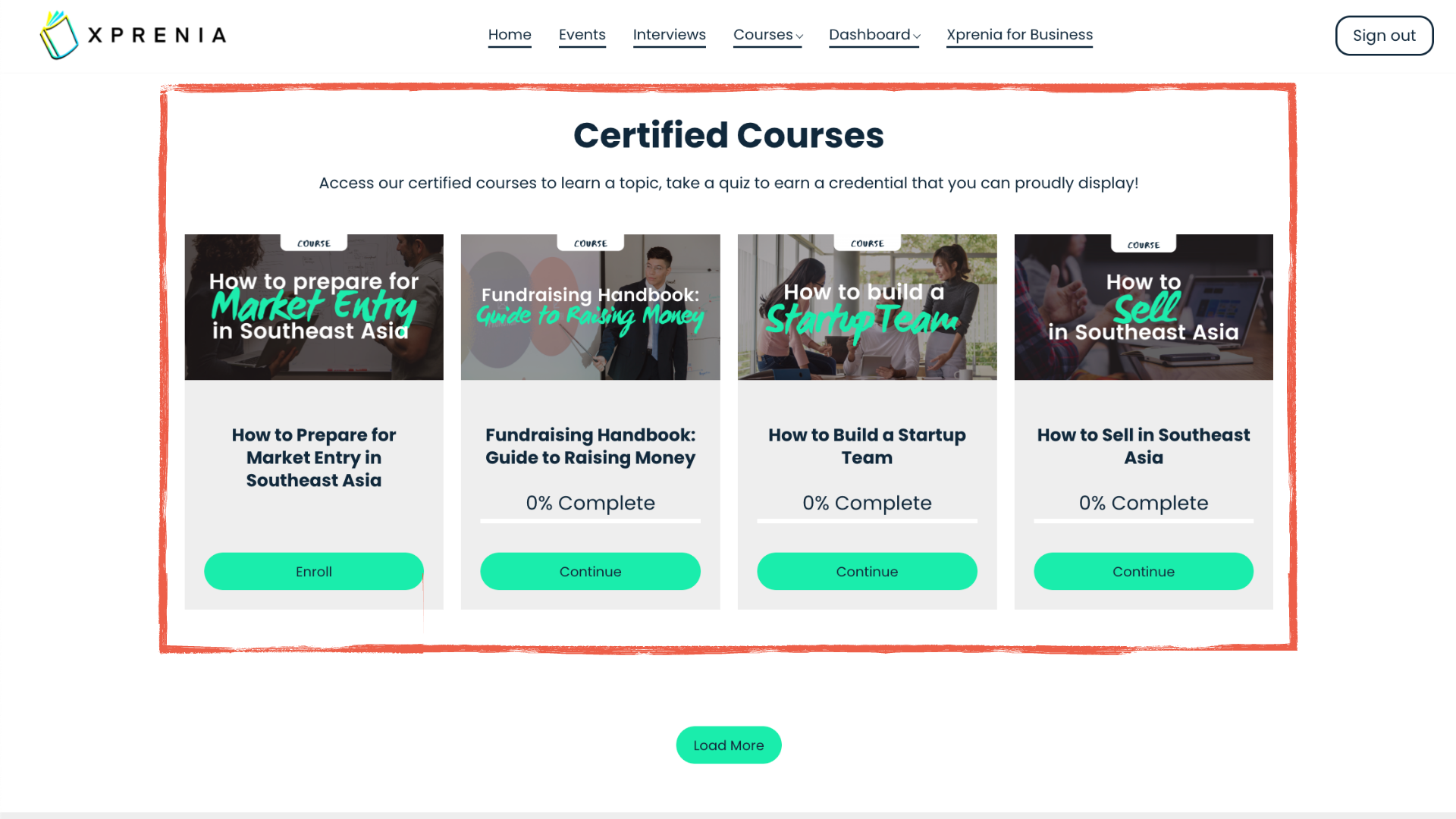 Near the bottom of the page, you can find our certified courses that will boost your skills and experience and leave you with a certificate that you can add to your social media sites such as LinkedIn! Have you ever wanted to learn in a fully-packed yet easy way? That is what Xprenia is here for.
Get your 14-day trial today!
No debit/credit card is required.
After the free trial, you may:
Pay as low as 27 cents a day to access unlimited content

Watch events playback at your own pace and join the discussion

Unlimited access to ready-to-use templates

Access to exclusive events for premium members

Receive digital certifications upon completion of courses

Cancel the subscription any time
Choose Your Plan
Free
Free access to the complimentary content

Purchase additional individual premium content separately

Access to limited free events for a limited time
Monthly
Unlimited access to premium courses, podcasts, events and webinars


Unlimited access to business templates

Access to exclusive events for premium members
Annual
USD 99.90/mo USD 118.8
Unlimited access to premium courses, podcasts, events and webinars

Unlimited access to business templates

Access to exclusive events for premium members
Stay updated with us
Get weekly updates on live events, news, new release of courses and more right in your mailbox.